Cancelled – Christmas Parade and Tree Lighting – December 11, 2021
Even though we had to cancel the Parade and Tree Lighting event due to severe weather, we were still able to light the tree (thank you, Anne Lynn and Mayor Sumpter) and excited to be able to visit with Santa at Riverside Deli (thanks to Chief Sam Starling for making this possible). We also enjoyed live music of Mike English at KJ's Grilling Co afterward. Thank you to all who have made this year special – we hope you will plan to join us next year. Please enjoy the lights downtown and at Frontier Village during this season. Thank you and Merry Christmas!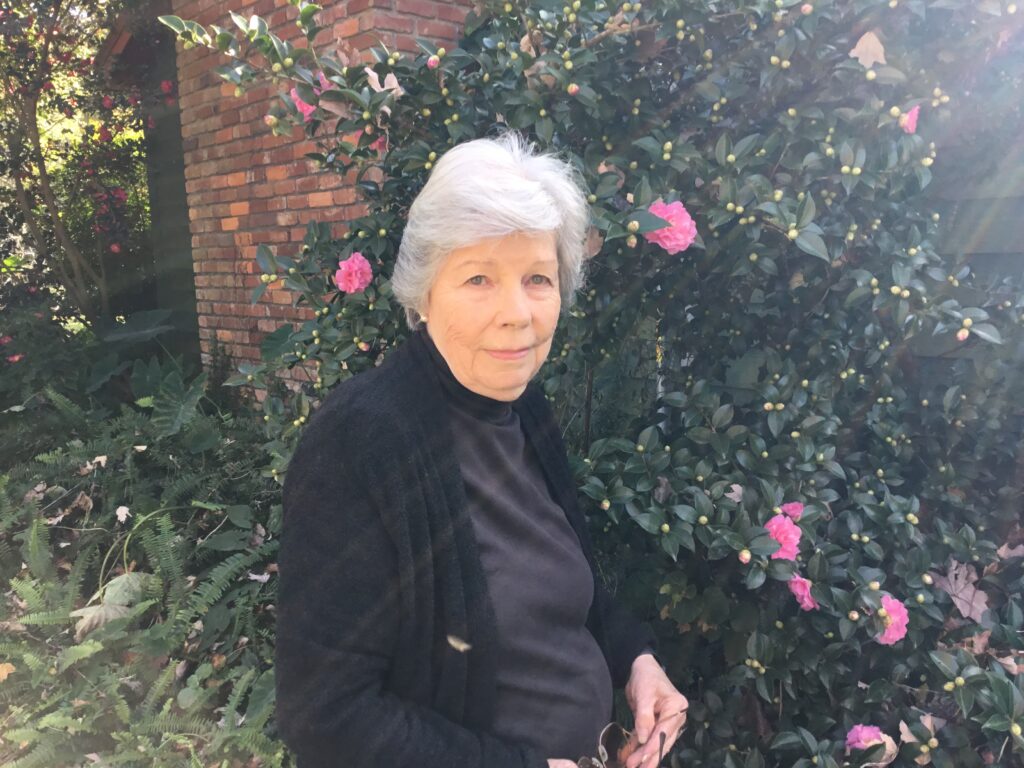 Anne Lynn – Grand Marshal
We are also very honored to present this year's 2021 Christmas Parade Grand Marshal – Anne Lynn. Anne has family in Fort Gaines that can be traced back to some of its first settlers in the early 1800's. She spent many summers of her youth with cousins in Fort Gaines before moving abroad to work in Europe. After a 25-year career at Bedford College in Italy and later, in England, Anne moved back to her beloved Fort Gaines. She became active in numerous civic organizations, giving many hours of her time and talent to the growth and success of her home community. Anne is currently Chairman of the Downtown Development Authority, President of the Fort Gaines Clay County Historical Society and President of the Fort Gaines Garden Club. Her past service includes Chair of the Clay County Planning and Zoning Commission. Anne is also an accredited show judge with the American Camellia Society and owner and General Manager of McRae Place, LLC, a timber company located in Henry County, Alabama. Anne has 5 lovely granddaughters and 5 great grandchildren and is an avid bridge player in Fort Gaines, Blakely, Bluffton, Cuthbert and Edison. Thank you so much for all you do to improve our community and enrich lives around you, Anne!