Join the Chamber of Commerce!
Click here for Member Benefits information & Application form
2022 Christmas Parade and Tree Lighting
Parade Entry Form – Download & Print
Parade Rules and Guidelines – Download & Print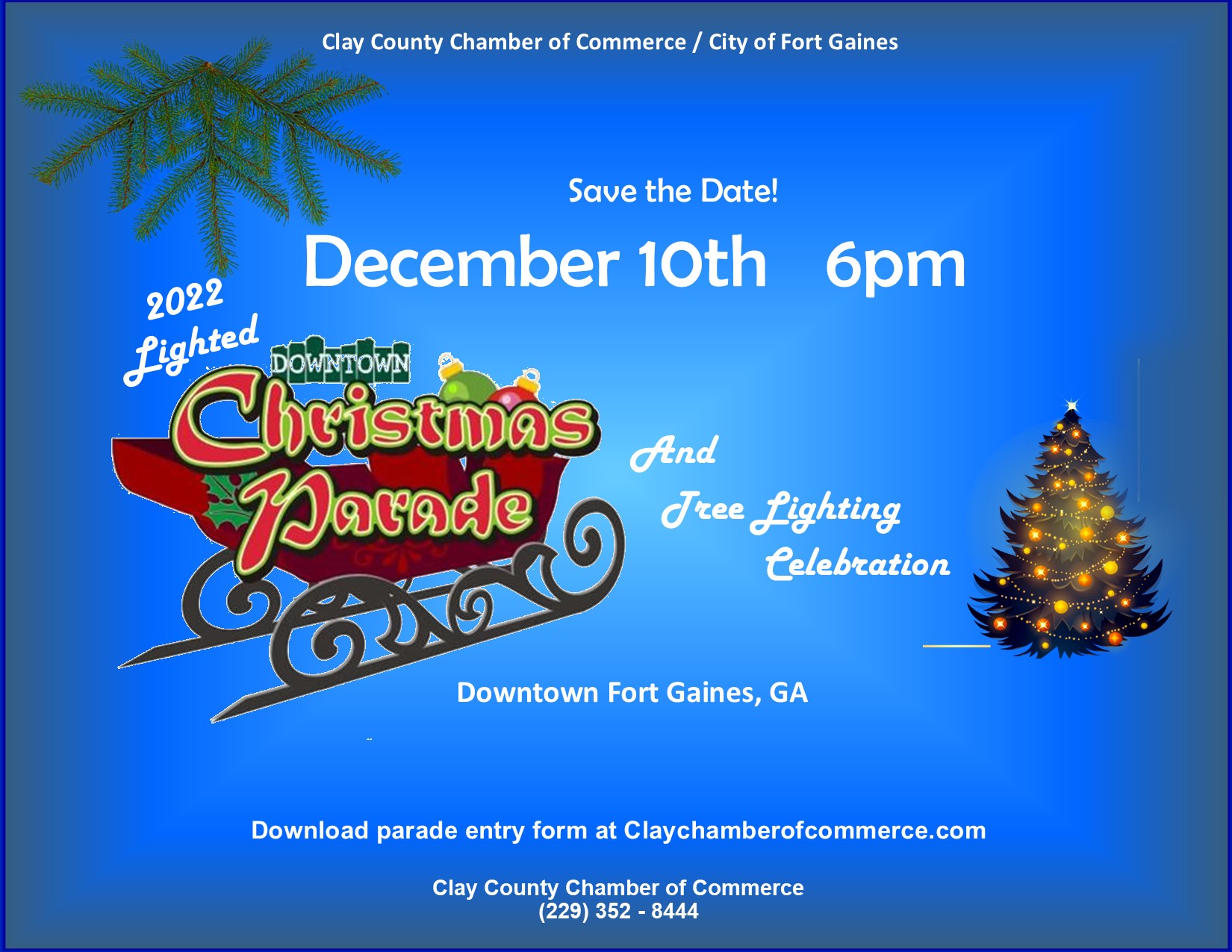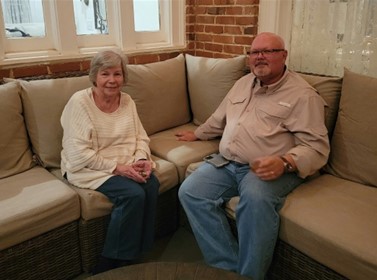 We are honored to present this year's 2022 Christmas Parade Grand Marshals – Anne Lynn and Ken Johnson. Anne and Ken have worked together over the past year heading up the Fort Gaines Improvement Committee, created by Ken Penuel. They have accomplished a lot together with Ken representing the Clay County Economic Development Council and the Development Authority of Clay County and Anne representing the Downtown Development Authority and the Fort Gaines Historical Society. The most notable accomplishment was the construction of the fence overlooking the Chattahoochee River at the Frontier Village.
Anne has family in Fort Gaines that can be traced back to some of its first settlers in the early 1800's. She spent many summers of her youth with cousins in Fort Gaines before moving abroad to live and work in Europe. After 25 years in Italy and later, in England, Anne moved back to her beloved Fort Gaines. She became active in numerous civic organizations, giving many hours of her time and talent to the growth and success of her home community. Anne is currently Chairman of the Downtown Development Authority, President of the Fort Gaines Clay County Historical Society and President of the Fort Gaines Garden Club. Her past service includes Chair of the Clay County Planning and Zoning Commission. Anne is also an accredited show judge with the American Camellia Society and owner and General Manager of McRae Place, LLC, a timber company located in Henry County, Alabama. She is a graduate of the University of South Alabama.  Anne has 5 lovely granddaughters and 5 great grandchildren and is an avid bridge player in Fort Gaines, Blakely, Bluffton, Cuthbert and Edison.
Ken was born in Albany but has strong ties to Fort Gaines back to his childhood when he traveled over on Sunday afternoons with his grandfather to watch the dam being constructed. His family has owned land on the lake for over 50 years. After his retirement from the faculty at Georgia Tech, he moved south to enjoy life on the lake and quickly fell into a mentorship role under Ken Penuel. From that relationship, he became active in the economic development of Fort Gaines and Clay County. He has also been an active member and is the Clerk of Session at the Fort Gaines Presbyterian Church. Ken and his wife, Diane, are now planning a move to Arkansas to be closer to their son and his wife.
Anne and Ken have done much to improve our community and enrich the lives of its citizens. We thank them both for their tireless efforts!